A brief history of MediaWest*Con

Part 2: Where No Fan Had Gone Before

These are the voyages...

There were two conventions sponsored by T'Kuhtian Press prior to consolidating under the MediaWest*Con name. Both were held at the Lansing Hilton Inn, an association which would continue for many years.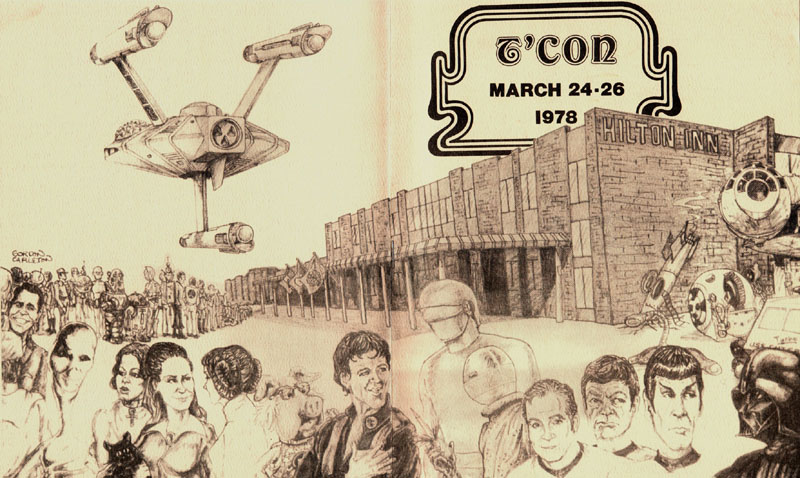 T'Con -- March 24-26, 1978
Panel topics included fanzine heroines, creating alien cultures, Darkover, science in fan fiction, sexism in fan fiction, art for publication, the political, economic, & social structure of the Star Wars universe, filk, costuming, reviewing & editing 'zines, going pro, and K/S. Fan Qs were awarded, and a Pigs In Space sketch was performed.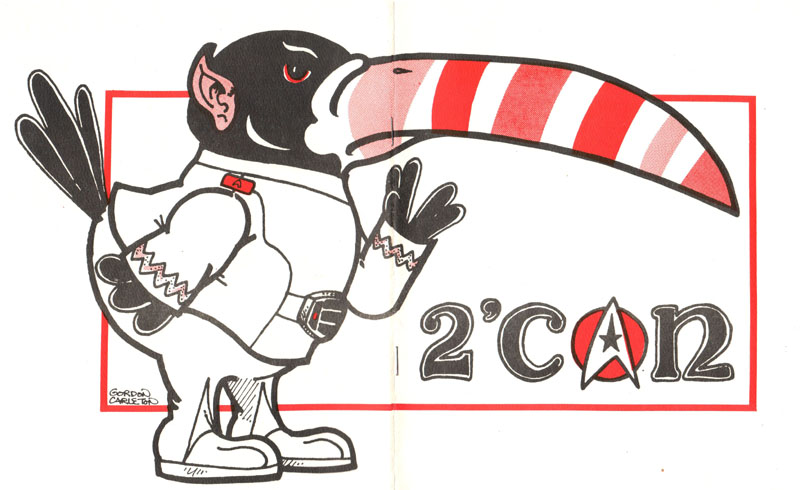 2'Con -- May 25-28, 1979
With 2'Con, we moved to Memorial Day Weekend and expanded to 4 days (Friday through Monday).
Panel topics included created worlds, Star Trek: The Motion Picture, Star Wars fandom, eroticism, filk, 'zines, pro novels and pro market, and fringe fandoms. Fan Qs were awarded, and Spocky Horror Picture Show was performed.

MediaWest*Con I: The Midwest Strikes Back
May 22-25, 1981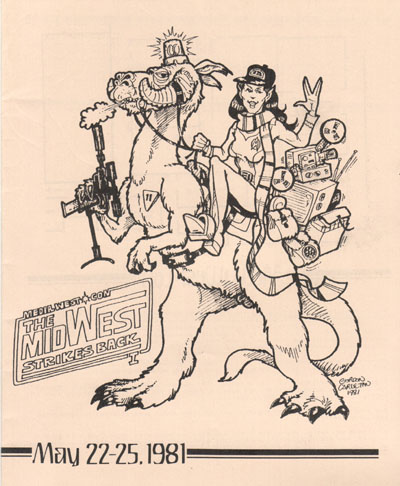 Panel topics included Battlestar-struck, Dr Who?, feminism, fanfic, Brit SF, psi research, humor in SF, gays in fandom, ST:TMP, TESB, and Star Trek Welcommittee. Fan Qs were awarded,
A Romulan's Tale, TESB: The Musical, Gumby Trek
, and
Supraman: The Slide Show
were performed.