For a list of publications available from T'Kuhtian Press, please send a SASE (Self-Addressed Stamped Envelope) to:
T'Kuhtian Press
200 East Thomas Street
Lansing MI 48906-4047

Of T'Kuht and T'Kuhtians
The name "T'Kuhtian Press" is derived from the name "T'Kuht" given to the sister planet of Vulcan by Gordon after it first appeared in the Star Trek animated series episode
Yesteryear (Filmation 9/15/73).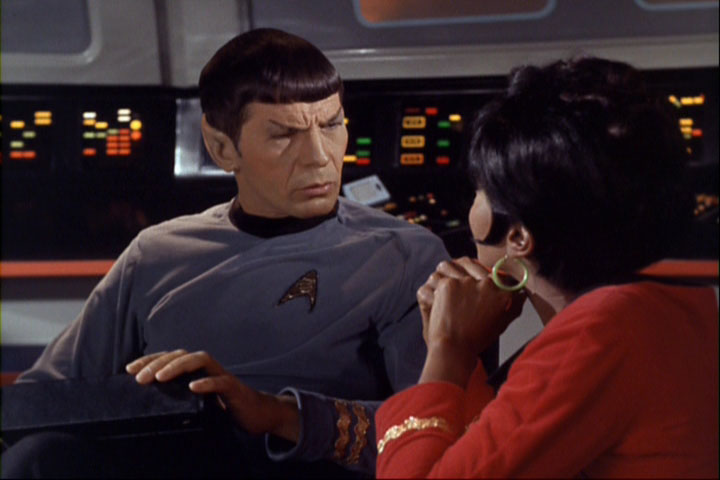 From "The Man Trap," the first aired episode of the original Star Trek (Sept. 8, 1966):
Lt. Uhura: Why don't you tell me I'm an attractive young lady, or ask me if I've ever been in love? Tell me how your planet Vulcan looks on a lazy evening when the moon is full.
Spock: Vulcan has no moon, Miss Uhura.
Lt. Uhura: I'm not surprised, Mr. Spock.
From the Star Trek Encyclopedia (Pocket Books 1994):
Vulcan... The planet has no moon. ("The Man Trap" [TOS])... We also saw Vulcan (curiously with several moons -- or at least nearby planets) in Star Trek: The Motion Picture, then again in Star Trek III and Star Trek IV.
The name "T'Kuht" was used (and properly attributed) in The Vulcan Academy Murders by Jean Lorrah (Pocket Books 1984).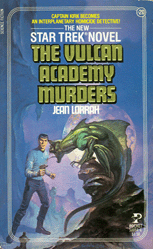 The name was misspelled, uncredited, and the background generally ignored, in Spock's World by Diane Duane (Pocket Books 1988).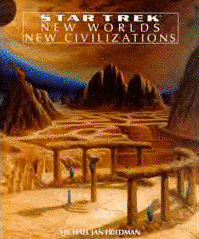 T'Kuht is pictured on the cover of New Worlds, New Civilizations by Michael Jan Friedman (Pocket Books 1999), and is described in the text (albeit -- again -- misspelled):
As the city dwindled behind us, I was drawn to the unnerving image of T'Khut, Vulcan's airless sister world, dominating half my field of vision. Most humans never entirely adjust to the sight of its huge disk, ruddy and mottled by the planet's rich mineralogical diversity. T'Khut seems to watch over Vulcan like an ominous, omniscient eye, and it always seems so perilously, impossibly close. My mind flashed on the nightmarish thought that it could drop out of the sky at any moment and roll over Vulcan, flattening everything in its path. In reality, T'Khut's orbit is implacably stable. Mated by gravity, the two worlds are locked in a perpetual dance of tidal forces that stimulate the almost ceaseless volcanic activity common to both of them.
T'Kuht is also referenced in Star Trek Star Charts by Geoffrey Mandel (Pocket Books 2002) as a Class G planet.