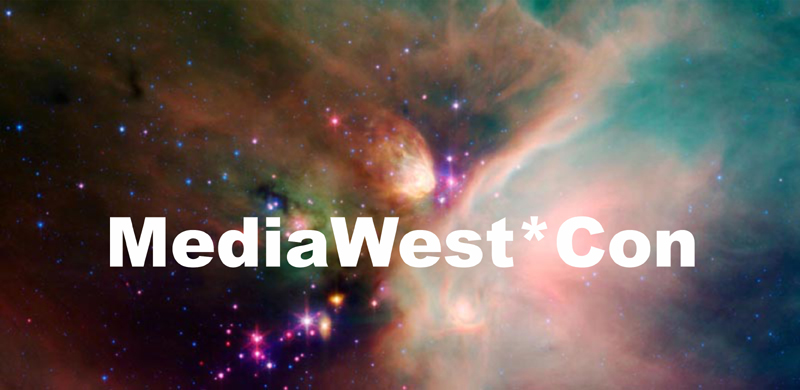 Souvenirs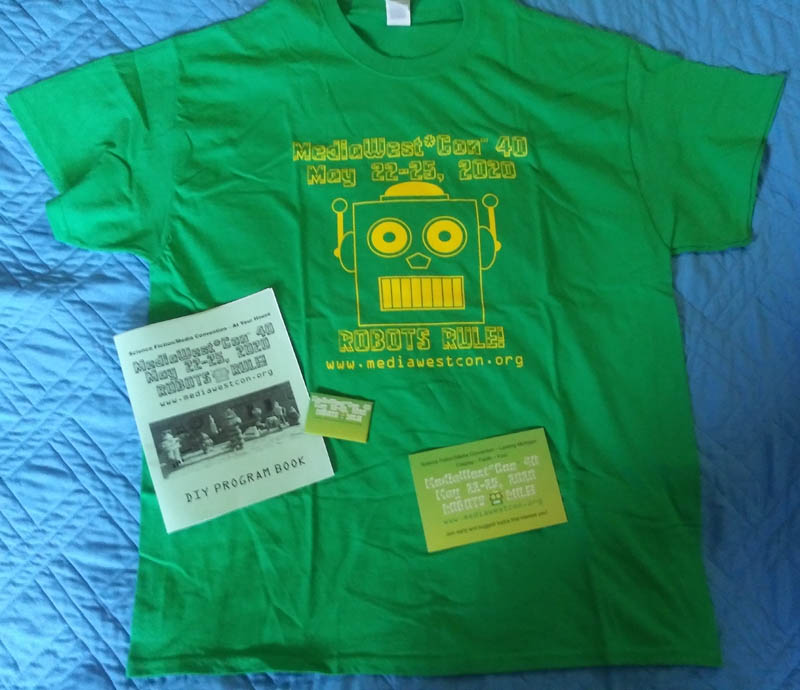 For those of you who will miss not having

MediaWest*Con 40

in Lansing, we offer a

DIY MW*C 40

kit!

Kit includes:


MW*C 40

T'shirt (please specify size -- M, XL, XXL -- we are sold out of L and XXXL)
Pinback

MW*C 40

badge (use a Sharpie to write your name)


MW*C 40

DIY Program Book
Color Postcard-Size

MW*C 40

Mini Poster

All this for $15 plus $7.75 Flat Rate shipping, while supplies last!
If you need multiple kits to the same address, let us know and we can tell you shipping options, depending on number and sizes.

Via PayPal to

mediawestcon@aol.com

(please include size and mailing address -- see form below)
Make checks payable to

MediaWest*Con

and mail to

MW*C 40

, 200 E Thomas St, Lansing MI 48906-4047 (please include size and mailing address)

Hold your own virtual

MediaWest*Con 40

at your house! (Please observe social distancing standards) Obviously it won't be on Memorial Day Weekend now, but you can celebrate

MW*C 40

any time with this kit!

Makeup your own schedule of events and put them in the DIY Program Book.

Suggested events: Binge your favorite SF shows and movies, perform dramatic readings of fanfic, Art Show on your refrigerator, dress up for Masquerade, decorate your bedroom door, act out favorite scenes with action figures – use your imagination!

Send us photos of your virtual

MW*C 40

for posting on the

MW*C

website!

Have fun while sequestered at home!


MediaWest*Con 40 T'shirts


MediaWest*Con 39 T'shirts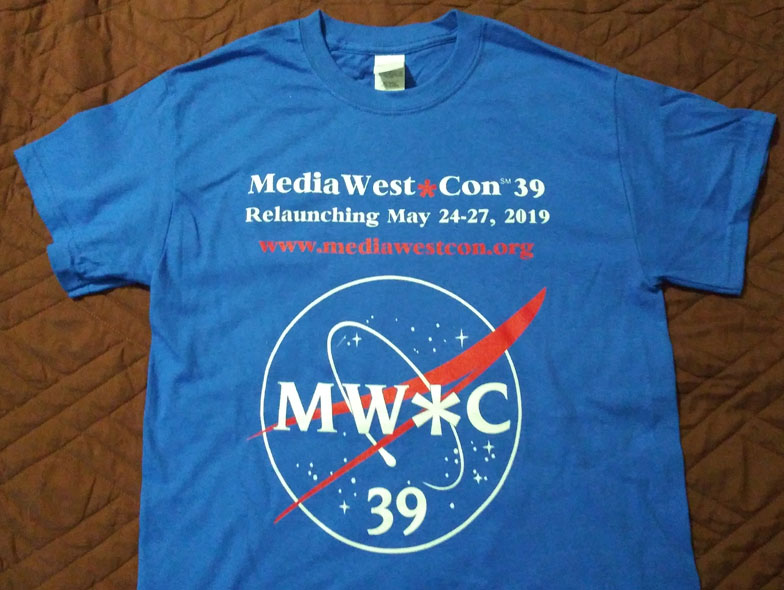 We still have some MW*C 39 T'shirts in S & L sizes.

MediaWest*Con 39 T'shirts sport the MW*C 39 mission patch logo printed in red and white on royal blue shirts.
S & L will be $13 each (+ shipping TBD).
We still have a few Celestial Totes left, 3 designs (Sun, Moon, Stars) on dark blue. Let us know if you are interested.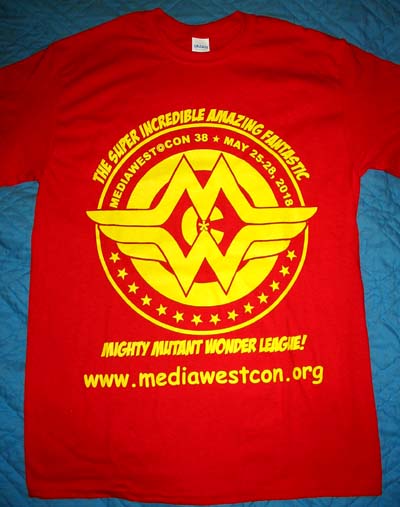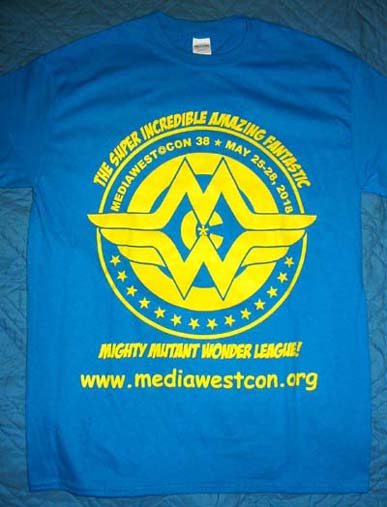 MediaWest*Con 38 T'Shirts & Capelets!
MW*C 38 T'shirts are super blue or wonder red and feature the MW*C 38 logo in yellow. Very few left. Check for size and color availability.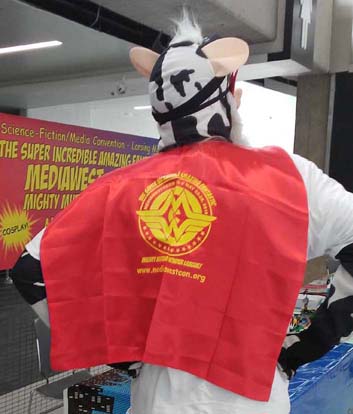 We also still have a few MW*C 38 superhero capelets for $10.00. Capelets are red with MW*C 38 logo printed in yellow and have a blue lining.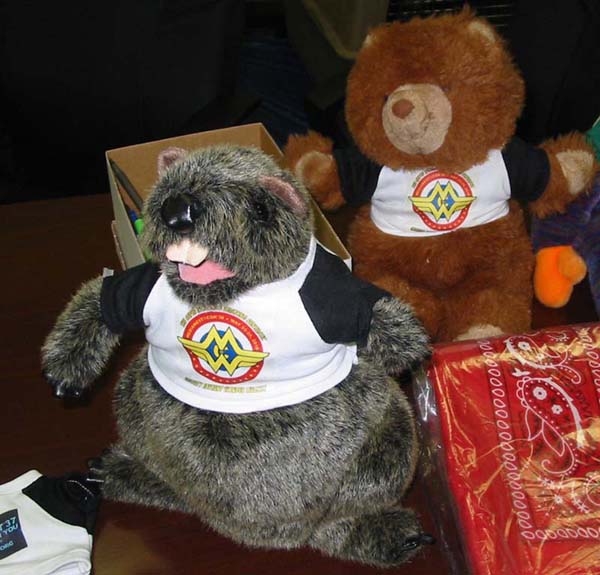 We also had Apocryphal T's, suitable for teddy bears and small creatures for $5. Shirts are about 5" across flat. Might be one left.
We have some T'Shirts from past years. Inquire with size and we'll let you know if we have it and the cost.
MW*C 37 T'Shirts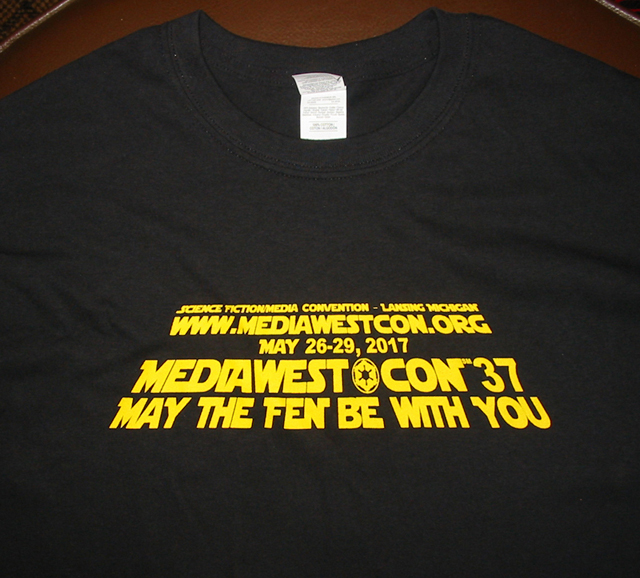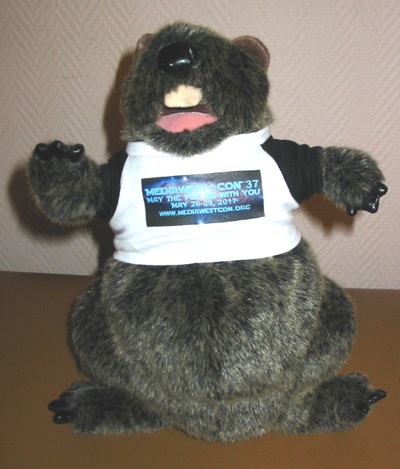 MW*C 36 T'shirts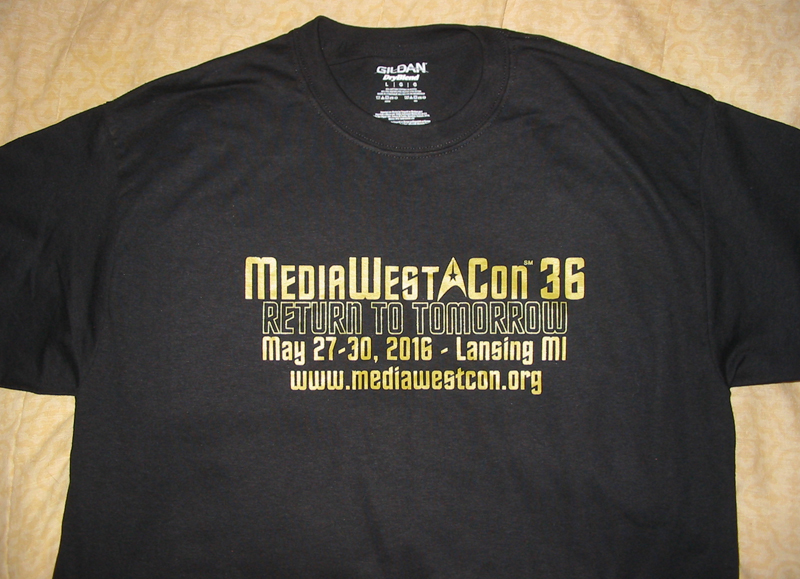 MediaWest*Con 35 T'shirts

MW*C 34 T'shirt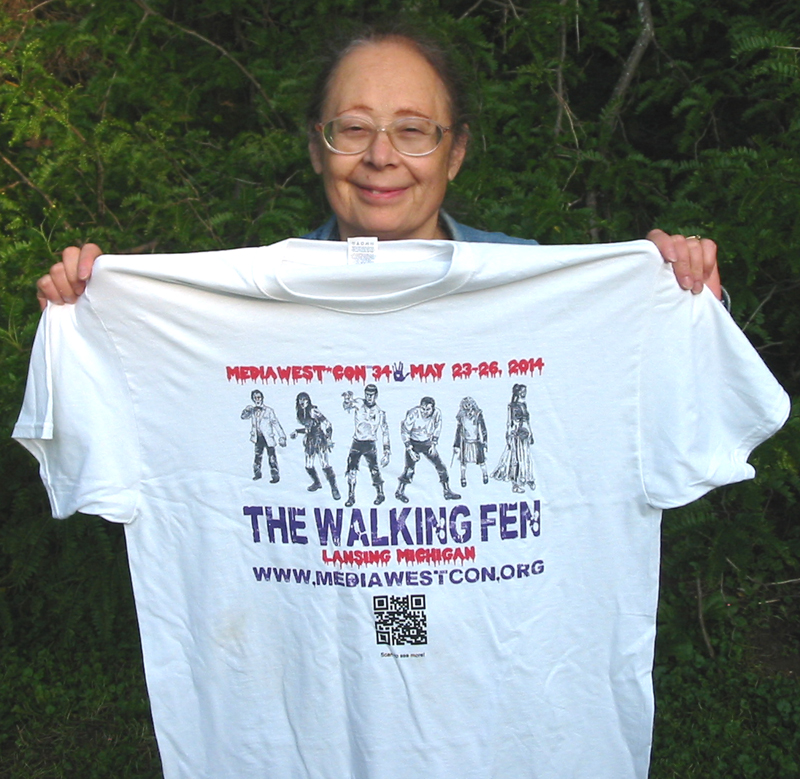 MW*C 32 T'shirt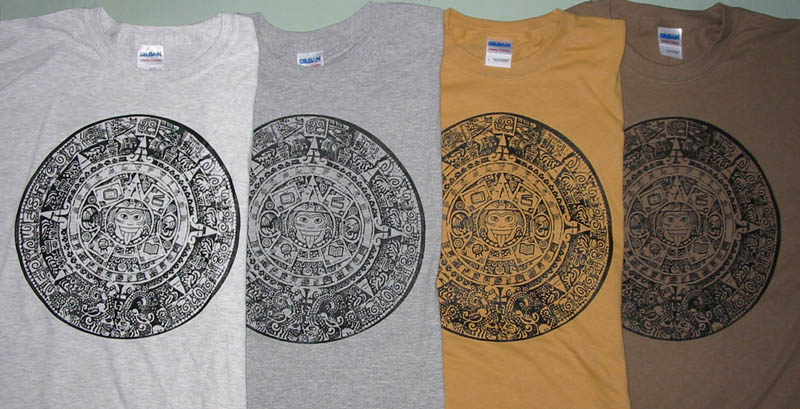 ---
This official

MediaWest*Con

page was updated February 14, 2022