MediaWest*Con
MediaWest*Con has been the annual gathering of Science Fiction/Media fandom, traditionally held each Memorial Day Weekend in Lansing, Michigan. MediaWest*Con was sponsored by T'Kuhtian Press as a celebration of the diversity of SF/Media fandom, run by fans, for fans, and staffed entirely by volunteers. MediaWest*Con traditionally featured the Art Show and Auction, Costume Contest, Dealers' Room, Fan Quality Awards, 'Zine Reading Room, Fannish Videos, SF/Media Fan Fund, Door Decorating, Con Suite (AKA Hospitality Suite), and many panels on a wide variety of topics representing many areas of interest. Programming was determined by member input and participation. We had no official guests. The name MediaWest*Con is a service mark of MediaWest*Con.

Thanks to all the Staff, GoFers, and all the other volunteers who made

MW*C

possible throughout the years.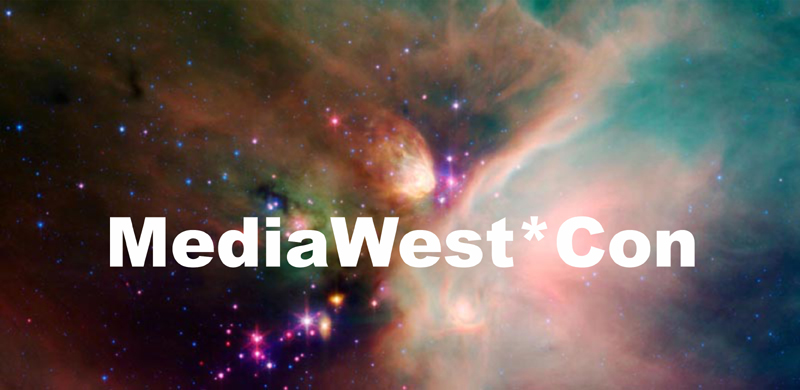 MediaWest*Con 40 in Lansing was cancelled. See link below for details.
Virtual MW*C 40 Kit still available! See link below:
E-mail us at
MediaWestCon@aol.com
---
This official

MediaWest*Con

page was updated February 10, 2022
(date does not reflect changes to individual pages)